06 May 2021 - France - Industry Issues
Adan publishes its survey report on the French digital assets sector in 2020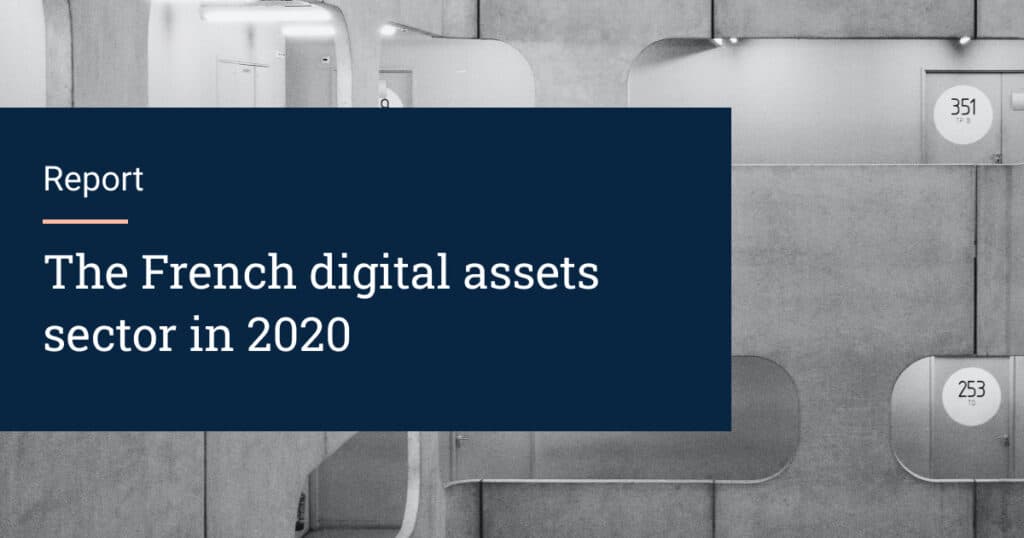 Adan publishes its survey report on the state of play and development prospects of the digital assets and blockchain technologies industry. This document the industry's development and the general sentiment on respondents.
This report is based on an examination of the 73 non-anonymous responses to a survey in the approximately one-month period (6 January to 2 February 2021), during which the it was made available online. Of the total number of respondents, 52% were of the digital assets sector. However, a non-negligible proportion of the companies that took part in the survey belong to other professional sectors (banking, finance, insurance, IT, legal, research and consultancy, etc.): thus, the development of digital asset markets is driven by both pure players and traditional players.
This survey report highlights the various opportunities offered by the digital assets sector and the promising prospects of this sector. 
Despite the unfavourable economic context, the French industry has managed to remain competitive. Despite the fact that the sector remain relatively young (83% of survey respondents are companies 5 years old or less), the limited number of employees (62% of companies in the sector have 10 employees or less) and the low number of fundraising activities (47% of survey respondents did not raise any funds in 2020), it is important to note the encouraging growth that companies in the sector are experiencing.
Furthermore, most of the respondents have a positive view of the future of the market and have plans to expand in France in the future (72% of respondents). This report therefore shows the optimism of respondents about the future of the industry.  
However, the study also reveals the scepticism of the actors for several reasons: 
First of all, the French regulatory framework for VASPs (PSAN) and the examination of applications show shortcomings, since many respondents encounter difficulties in the construction of their registration and/or approval application (only 21% of respondent VASPs have a positive opinion of this regime which is supposed to facilitate their economic development).
Secondly, the survey reveals the industry's poor relations with other stakeholders (private and public), notably financial and banking institutions and other private actors (74% of respondents describe relations with private actors as unfavourable to the sector's deployment). 
Finally, the negative image of digital assets in France is still considered an obstacle to the industry's deployment (68% of respondents note a negative perception unfavourable to the industry's development). 
Complementary Publications