22 Dec 2021 - Blockchain - Crypto-assets - Newsletter
Newsletter – 2021 Year-end
Hello
The fall of the first snowflakes signals the start of a well-deserved holiday. Nevertheless, the Adan team has prepared some reading material for the more daring. In this special newsletter, you will find our December publications, our interventions, news from our members and you will be able to welcome our 9 new members.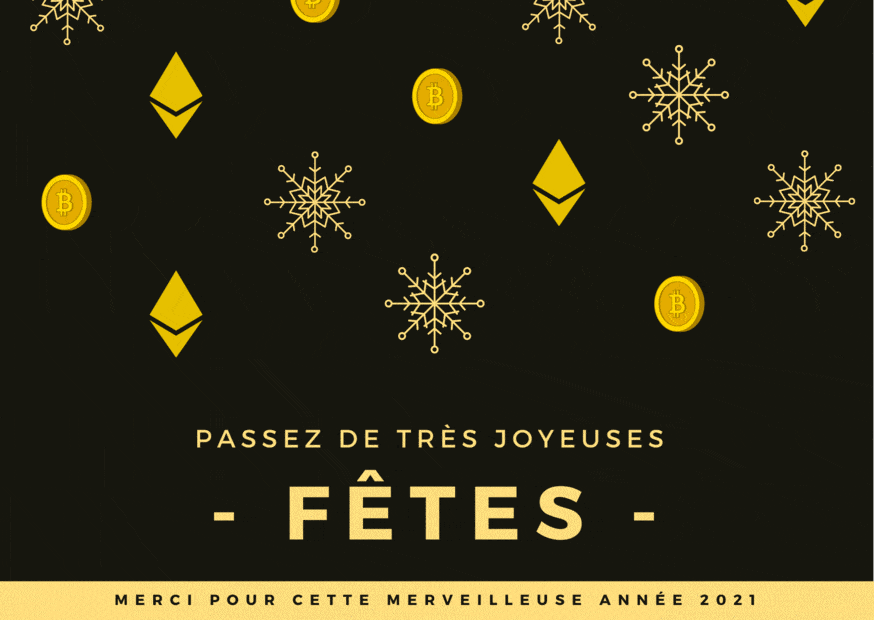 We wish you a very merry Christmas and a happy New Year. See you in 2022!
The Adan team
Announcement
Adan is recruiting a Policy Officer (internship)
Adan is looking for a multiskilled intern for the first half of 2021 to contribute to the development of the French industry and to participate in the Association's operational tasks. Please send your application to [email protected]
Publications
Decentralised finance and the emergence of new risks
Our new article aims to highlight the main technological (non-financial) risks that users of decentralised finance (DeFi) protocols should be aware of. It complements our first educational article on the topic of DeFi.
➡️ See our new educational article
Adan's position on the updated FATF Guidelines
On 28 October, the Financial Action Task Force (FATF) unveiled its updated anti-money laundering and combating the financing of terrorism (AML/CFT) guidelines for digital assets and VASPs/DASPs. Adan publishes its position on this update in which the FATF recommends broadening the definition of virtual assets and virtual asset service providers, and thus the scope of application of the AML/CFT requirements. This analysis follows on from the Association's response to the FATF consultation in April.
Speaking opportunities
During the month of December, Adan took part in several events:
Member News
Beaubourg Avocats: Publication of an article on the taxation of NFTs. Read more
C4W Management: The Luxembourg management company C4W Management has received authorisation from the CSSF to manage an alternative investment fund whose strategy is the direct management of a portfolio in cryptoassets. Read more
CryptElite: Benjamin Sultan (trader at CryptElite) hosted a conference organised by the association Kryptosphere. This was an opportunity for the students of the Pôle Léonard de Vinci to discover the profession of trader, as well as to learn more about technical analysis with the reading of graphic indicators. Read more
CryptoSimple: CryptoSimple reinvents itself through a new website adapted to the growing demand for its waiting list. Read more
Digital Mango: Organises a competition to win an NFT. Read more
Futurz: This month we joined Station F's Future 40 and launched our SaaS service which offers a non-dilutive alternative to the outdated BSPCE system. It's 3.0, obviously, works for all talents (employees, freelancers, partner companies…) and international by design. Read more
iExec: We launched version 7 of our protocol, which allows our marketplace to achieve an optimal level of consistency and stability in the execution of computational tasks in a trusted execution environment (TEE), and to offer an enriched user experience by adding an "Ethereum Name Service" feature.
Just Mining: Launch of lending on Ethereum (ETH) for individuals and businesses.
Kaiko: We introduce our cryptoasset valuation suite for financial professionals. These asset price data feeds are optimized for financial activities such as NAV calculations, allocation strategies, portfolio valuation, historical backtesting, and index structuring. Read more
Ledger: On the occasion of Ledger Op3n, Ledger announces its partnerships with Coinbase, FTX and Rarible as well as the launch of the Nano S+ and the Crypto Life Card. Read more
Nomadic Labs: Ubisoft unveils Ubisoft Quartz, the first eco-friendly NFT platform playable in triple A games on Tezos. Read more 
Request Finance: Request Finance has passed the 1,000 mark for its digital currency billing and payment service. The Sandbox, Aave, and The Graph are among the organisations adopting Request Finance. Read more
Scorechain: Scorechain, together with its partner PwC, has produced a comprehensive guide to cryptoasset legislation in Germany. This guide helps compliance teams understand and comply with anti-money laundering requirements in the country. Read more
We fundia: As a co-signatory of Finance for Tomorrow's Statement of Support for the Development of Impact Finance, Re fundia has launched a mini survey to understand "How can Blockchain technology accelerate the development of impact finance for businesses?" We are interested in your opinion! Read more
New members
Since the beginning of December, we have welcomed nine new members, welcome to them!
Association Ethereum France: Association under the law of 1901 whose goal is to promote the adoption of blockchains in the French-speaking world. Organiser of the EthCC.
Banque Delubac & Cie: Credit institution licensed in France. Also has an ISP licence and is developing its activities in cryptoassets.
BASTAO: Accounting firm.
Cabinet Rondeau-Abouly: Lawyer in digital and data law, RGPD- external DPO, Digital Marketing (Ad Tech), artificial intelligence, Advanced Technologies, Blockchain and DeFI.
C4W Management: Management company registered with the CSSF (Luxembourg) and authorised to manage a crypto/tokens investment fund.
DLPK: Specializes in savings and asset management by providing an alternative to traditional financial players.
FUTURZ: Financial incentive in cryptoassets by giving back control to founders and managers in order to reward teams with every progress and victory.
Scaglia Avocat: Tax lawyer working with managers to help them structure their activities.
Ventuken: Fundraising platform for digital assets.
Complementary Publications