19 Sep 2022 - Newsletter - Non classifié
September 2022 Newsletter
After a well-deserved holiday, the whole Adan team met in Biarritz for the big Surfin'Bitcoin conference. It was a great opportunity for the participants to attend many exciting talks and refresh their memories before the start of the new school year (I myself had the pleasure of taking part in a round table), but also for the sector to get together and prepare for a strong recovery. Just like a fake summer « break » for crypto: the Tornado Cash saga, the beautiful announcements of Black Rock, the technical discussions on the European regulation, the advances of the European Central Bank on the digital euro… No right to disconnect!
So between the conference and a few last sunbaths, the Association has started to work on the roadmap for this autumn, and is ready for all the dice that await (again and again) the French and European industry. See you in September with our members to present and validate Adan's action plan for the coming months.
Welcome to the 10 members who did not wait for the recovery to join us and participate in building with us the vision and ambitions of the crypto, many thanks to them.
Be ready! See you soon, have a good start, Faustine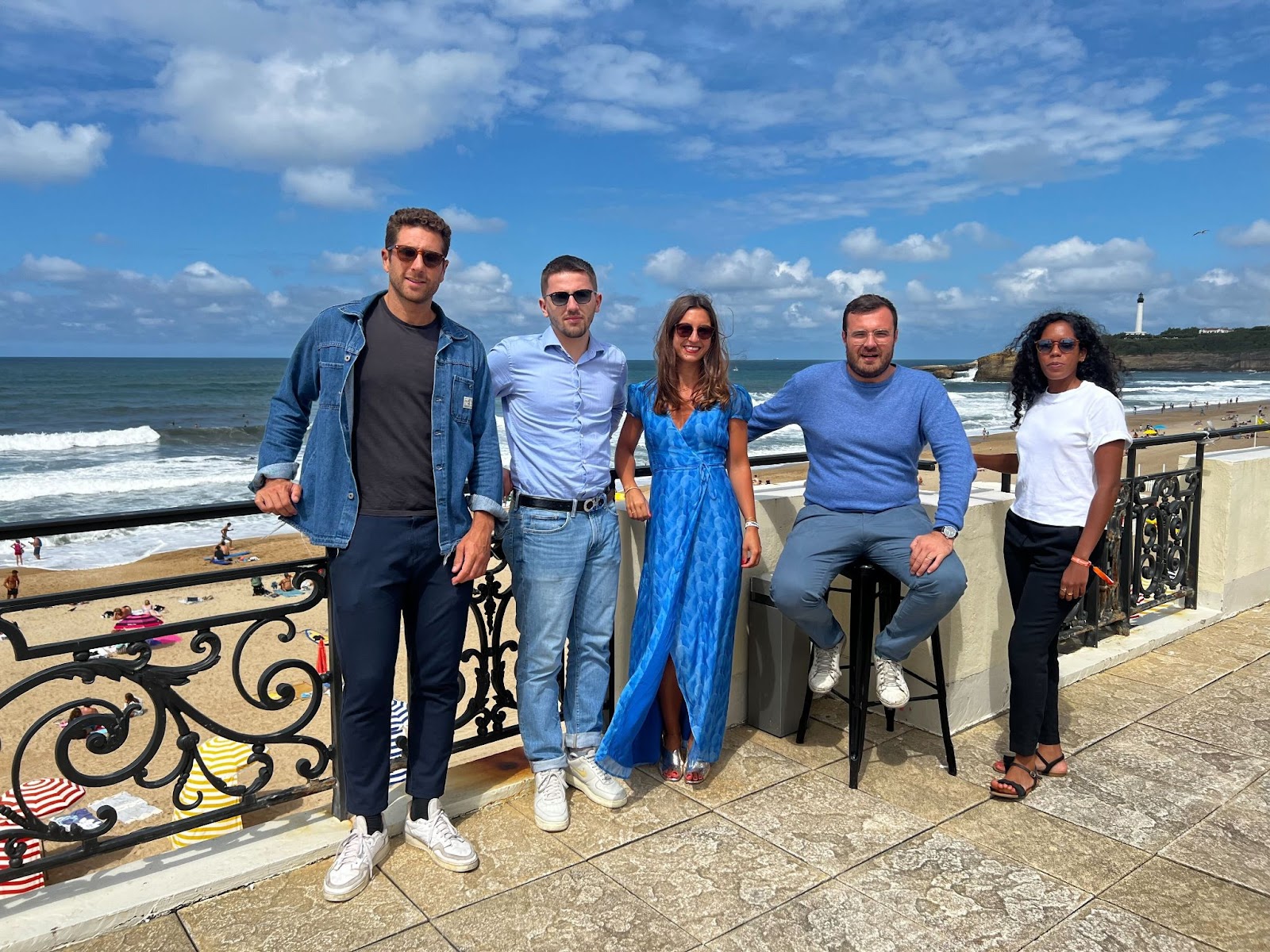 ---
Announcement
Adan is still looking for its European Affairs Officer (M/F)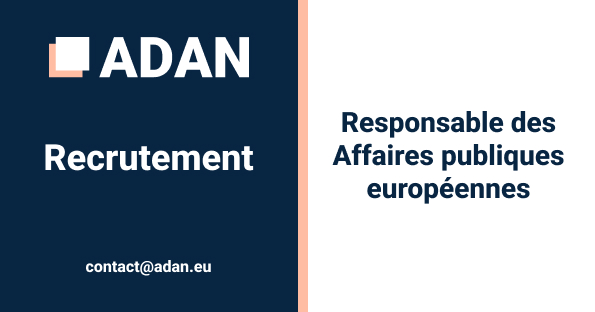 ---
Adan expands and welcomes Dorian Ravaute, Tax Officer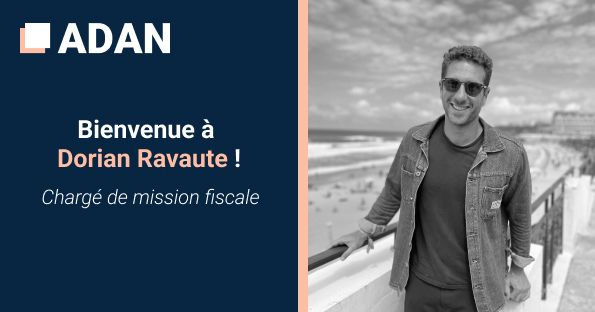 ---
Publications
Crypto & Finance Forum 2022: what to retain from this second edition organised by Adan?
On 18 July, prior to the opening of the EthCC5, Adan organised the second edition of its Crypto & Finance Forum at the Maison de la Mutualité in Paris.
Adan is now looking back on this important day for the French and European digital assets industry to facilitate discussions between project owners, policy makers and authorities.
Consult the minutes and replays of the CFF
Replay B SMART: A look back at the Tornado Cash case
On August 26, Faustine Fleuret came to decipher the contours of the Tornado Cash affair in Delphine Sabattier's « RDV des crypto » programme on B SMART. In summary, if tools such as Tornado Cash present increased risks in terms of money laundering and terrorist financing, it is necessary to be vigilant not to frame such a technology which offers important guarantees of confidentiality and can be used for good or bad purposes.
---
Work
In the context of the Finance Bill (PLF) for 2023, Adan continues – with the support of its Tax and Accounting WG – to prepare the drafting of proposed amendments to improve the tax framework applicable to asset-based activities
in France. As a reminder, the Association's proposals concern both companies and individuals.
Concerning the framework applicable to PSANs, Adan recently met with the ACPR to draft its « Sectoral Application Principles » (SAPs) for the PSAN profession. These PAS, drafted in conjunction with Tracn and DG Treasury, will be very useful for our members in improving their AML/CFT arrangements and in implementing restrictive measures. Adan and its PSAN Committee have made proposals for amendments.
Regarding the role that crypto-assets and blockchain technologies can play in the energy transition, as the environmental topic is increasingly rising to the legislative level, the Association is gradually positioning itself as a key interlocutor to explain the opportunities offered by blockchain networks to accelerate such a transition and thus demystify the environmental footprint of crypto-assets. In this respect, the Renewable Energy Bill that will be presented to the Council of Ministers in September will allow us to recall the role of our industry in this transition.
With regard to the criminal law applicable to activities involving digital assets, the Ministry of the Interior's draft orientation and programming law (Lopmi) has been submitted to the National Assembly and will probably be examined in the autumn. Article 4 of this bill provides for the extension of the scope of Article 706-154 of the Criminal Procedure Code to digital assets. This article would allow a judicial police officer to seize digital assets by any means, with the authorisation of the public prosecutor.
At the European level, while August has allowed some to go on holiday, Europe's crypto assets are not taking a break.
In the area of anti-money laundering and combating the financing of terrorism (AML-FT), the AMLA and AMLR Regulations and the AML Directive6 are currently being debated in the European Parliament. Several proposed amendments regarding non-hosted wallets or NFT platforms could be particularly restrictive for the crypto-asset industry. Adan promotes regulation tailored to the particularities of the crypto sector.
The European Central Bank (ECB) has outlined its plans to develop a common licensing approach for credit institutions to conduct crypto-asset business.
This initiative is mainly a response to the current lack of a harmonised regulatory framework in the EU to oversee crypto-asset activities, as the recently adopted Crypto-Asset Markets Regulation (MiCA) is not expected to apply until mid-2024 at the earliest.
It also seeks to reduce discrepancies between Member States, as some of them, such as France, already require specific licences to carry out crypto-asset activities. An initiative supported by the Association, which has been campaigning for years for a harmonised and fair framework between the different players in Europe.
Internationally, the Bank for International Settlements has launched its second consultation on the prudential treatment of crypto-asset risks. The revised proposals in this second consultative document aim to fulfil the general principles set out in the first consultative document, namely « same risk, same activity, same treatment », simplicity, and minimum standards to which jurisdictions are free to apply additional measures if justified.
---
Speaking opportunities
Faustine Fleuret's intervention at the third edition of Surn'Bitcoin at the round table « Demystification: bitcoin, money laundering and regulation (MiCA)
---
Members' news
ACADEE BLOCKCHAIN ACADEMY : We are pleased to announce the opening of our new certified training « Blockchain Solidity Developer » (possible funding: CPF, OPCO, REGION…). 2 formulas to choose from: FULL TIME (9h > 18h over 6 weeks) or PART TIME (18h > 21h over 12 weeks). To find out more about this course

Ambrosia: After having completed our fundraising, we are recruiting! Read more

Aria Compliance Consulting: We are partnering with Plenitude Consulting, and its founder is joining the latter to head up their Digital Assets division, and to assist crypto and TradFi players on compliance and internal control issues. Read more

Atka : We are launching our new website: atka.io, reiterating our positioning as a crypto incubator, an activity we have been focusing on for the last two years. We have indeed collaborated with projects that have become « eurons » of the DeFi FR like Mangrove or Morpho, as well as Cometh or Anboto, and we are looking forward to working with new teams willing to launch their crypto network! Read more

Atlantech Capital : We have joined ADAN. Atlantech is a research centre dedicated to crypto-assets.
Atlendis Labs: An agEUR liquidity pool has been opened on Atlendis at the prot of Sirox Finance. This follows the approval by Angle's governance of a proposal to do so. Read more

Caredda concept: Opening of the gallery and its first exhibition bringing together three traditional and digital artists. Opening of the group exhibition « Songes » on Tuesday 27 September 2022, 5 rue de Médicis 75006 from 6pm to 9pm. Exhibition from 27-09 to 08-10-2022. More about the exhibition

Coinhouse: Redesign of our brand platform with a new visual identity. Read more 

iExec : As part of our Web3 Programme launched with the H7 accelerator, we are opening applications to join our Incubator. The objective? To support 3 Web3 startups in their development through a dedicated 6-month programme. Read more 

Nefture: Our solution prevents scams and hacks on the Blockchain thanks to a secure network. The beta is coming out in September, you can sign up on the waitlist! Read more 

Niftag : [Web3 & Cybersecurity] We are pleased to bring you the « Crypto Asset Attack Catalogue ». Written in collaboration with the Banque de France, Cabinet Louis Reynaud, and Campus Cyber. We offer a complete architectural diagram of a DLT system, as well as a taxonomy of hacks that have occurred in the recent history of Web3. Read more

Nomadic Labs: TokenArt is an open source and decentralised project resulting from French university research and realised thanks to the technical support of Nomadic Labs, the Tezos blockchain experts. The project was born out of the desire to facilitate the transmission of the rights of any NFT creator on the Web3 and also to apply the power of community oversight in relation to the respect of intellectual property rights. TokenArt thus strikes a balance between the traditional « all rights reserved » framework resulting from copyright and the open source framework of Creative Commons. Read more

Nomiks: Launch of the first edition of the Bored Alpes Summit in Lausanne, which brings together decision-makers from the French and Swiss ecosystems. Deployment of new token design models. Read more

Wagmi Studio : We are very happy to have been sponsor and speaker for the 1st edition of NFT Biarritz and had the pleasure to participate to the Surfin Bitcoin. Read more 
---
They joined us
Blockchain Entropy: outsourced CFO for Blockchain companies and web3 trainer.
Boom: BOOM is a revolutionary new integrated e-commerce platform that allows anyone to buy, sell and pay online, without a bank account and without fees thanks to blockchain technology and a native token dedicated to the BOOM ecosystem called Multicoin (MTCN).
EDDU: EDDU provides consulting services to individuals and professionals. Creation of ecological parks to make the mining sector green.
Libertify: The Libertify app adds a risk reduction mechanism that limits your exposure, automatically splitting your funds between your cryptocurrency and stablecoin, a non-volatile pool of money.
Meranti: Web3 consulting and development agency.
PLATON : Save & Earn 5% annual interest with DeFi.
Saleslead: Consulting on compliance and regulatory aspects.
Complementary Publications